Preliminary Results Demonstrate 500% Increase in Consumer Brand Awareness, More Than 50% Increase in Positive Brand Perception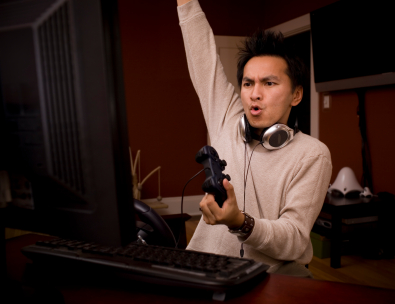 MOUNTAIN VIEW, CA–(Marketwire – March 24, 2009) – NeoEdge Networks, Inc., a leading digital media company enhancing the online casual game experience for consumers, publishers and portals through in game advertising, community features and analytics, announced preliminary results from a three month study — Online Video Advertising Effectiveness. Key results found that online gaming provides substantially better performance and consumer perception than traditional TV advertising — a potential milestone in the evolution of advertising. The study, conducted in conjunction with market research firm Frank Magid Associates and in partnership with Zappos.com, began January 5 and is expected to conclude March 31.
Preliminary Findings
Online casual games are well known to attract and appeal to a highly sought after demographic for consumer brands — females between 25-54. Consumers spend an average of 44 minutes per session and play multiple sessions each week. The immersive nature of online casual games creates an active engagement opportunity between the game-playing consumer and the brands. Combining premium brand advertising with lean-forward casual games results in dramatically increased brand awareness and perception.
"The preliminary findings confirm that online video advertising inside casual games is a powerful consumer engagement tool," said Vicki Cohen, Executive Vice-President at Frank Magid Associates. "Both aided and unaided Zappos.com awareness is dramatically higher after seeing the NeoEdge premium online video advertisements. Compared with traditional TV advertising, the results show more than a 500% increase in unaided brand awareness where a game included a Zappos.com pre, mid and post-roll advertisement."
Added Cohen, "In addition, over 80% correctly linked Zappos.com as the advertiser who allowed them to play the game for free. And, 56% had a more favorable impression of Zappos.com because of their in-game advertising trade-off for free game play."
"We knew through other research that the casual game consumer, primarily 25-54 and female, was a lean-forward, engaged audience, but these preliminary results indicate that they see, hear and remember the brands featured at a substantially high level when seen during game play," said Alex Terry, CEO at NeoEdge Networks. "Traditional TV advertising, due to the medium, just can't deliver these results."
Methodology
The research goal was to determine both the value of online video advertising inside of casual games and the most efficient use of video advertising in casual games. In partnership with advertiser Zappos.com, casual game players across the NeoEdge Network were intercepted with a survey request after game play. Consumers saw one of ten different online video advertising scenarios, which varied number of ads seen, frequency of ads and additional ad products. Over 2,000 consumers participated in the research study and over 1 million ad impressions were used to conduct the comprehensive research.
"This is ground-breaking research, not just for online video advertising, but for advertising in online casual games," said Terry. "The implication for brands is considerable — online casual games trump TV advertising in effectiveness."
Tweet